Four years have passed since the last in-person meeting of the EURASLIC members. Celebrating 35 years of EURASLIC along with 20th EURASLIC Biennial Conference was reason good enough to meet again.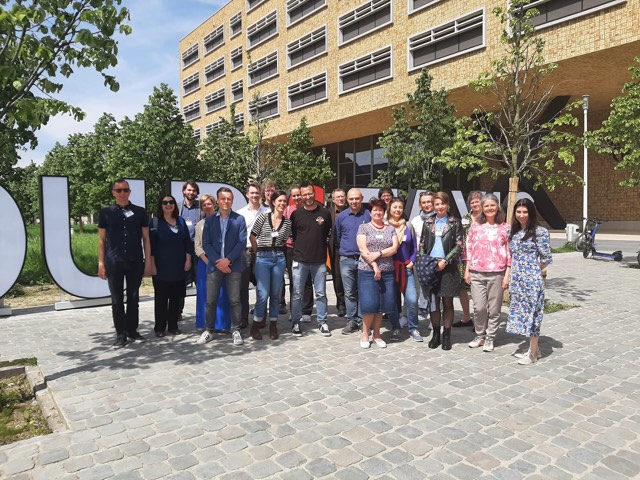 EURASLIC XX conference was held in Brussels, Belgium, from May 3 – 5, 2023, under the title Sustainability and infodiversity: (aquatic) libraries strengthening biodiversity knowledge. The conference started with a welcome speech and ice-breaker. After a short intoduction participants were ready for a picnic or for the conference. Short overview of EURASLIC history was followed by an invited lecture on The evolving role of marine information in the IODE programme. The conference covered diverse topics.
Several Research Information System were presented (FRIS, PURE, CroRIS). Focus was given also on open science and data management & publishing. The publishing was also mentioned from the perspective of gray publishing and predatory publishers among us. Participants were updated on ASFA projects. During OpenASFA workshop new records were created and the best ones won the price. The workshop was followed by presentation on AquaDocs. Open Science was also topic of the poster by Flanders Hydraulics Research speaking on optimising disclosure & visibility through an expert platform, while the other poster brought light on the history of fake news. BIOR was represented by an institutional report. After a successful day conference dinner was ideal for an informal gathering. During the conference Board and Business meetings were held, election results announced, new Board appointed. Scientific part was fulfilled thanks to the field trip to The Research Center for Aquatic Fauna in Linkebeek.
The conference incorporated a wellness aspect into the programme and offered delegates the opportunity to take a wellness walk at lunch or some seated yoga, or mindfulness practice in a quiet space which was accomplished mostly by walking from hotel to INBO, or to the city center, and a little yoga on the train.
The conference host (INBO e.g. Bart and his team) apart for putting enormous effort in perfect organisation ordered a nice weather for the conference which is rare these days. So participants could fully enjoy their stay at Bruxelles, Tour&Taxis site, visit to The Royal Depot multifunctional and multi-tenant building, and not the forget INBO Herman Teirlinck building, modern and new building.